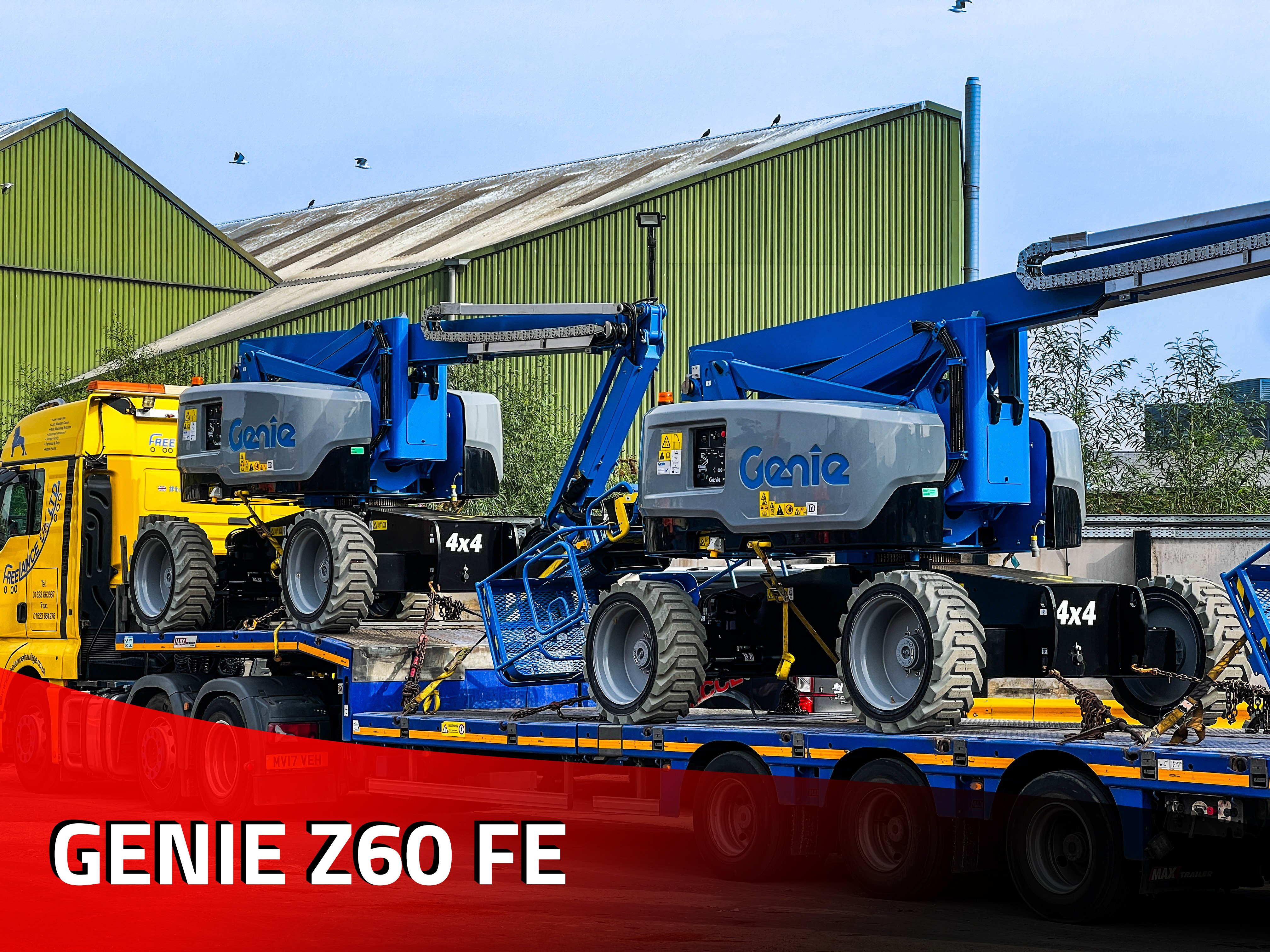 The Genie Z60fe boom series represents the pinnacle of aerial access technology, and we couldn't be more thrilled to introduce these cutting-edge machines into our fleet. With a strong commitment to providing top-quality equipment for various industries, 1 Up Access continually invests in the latest innovations to meet the evolving needs of our customers.
Key Features of the Genie Z60fe:
Versatility: The Genie Z60fe boasts exceptional versatility, designed for a wide range of applications, including construction, maintenance, and more. Its impressive reach and articulation capabilities make it suitable for various tasks, from reaching high rooftops to accessing tight spaces.
Enhanced Safety: Safety is paramount at 1 Up Access, and the Genie Z60fe aligns perfectly with our safety-first approach. Equipped with advanced safety features such as load-sensing technology, an onboard diagnostic system, and robust fall arrest anchors, this machine ensures the well-being of operators and workers.
Efficiency: Time is money in any industry, and the Genie Z60fe streamlines operations with its quick and precise controls. Operators can expect reduced setup time, efficient movement, and improved productivity, enabling them to complete tasks more rapidly.
Environmentally Friendly: Sustainability is a growing concern for many businesses today. The Genie Z60fe is designed with the environment in mind, featuring eco-friendly options like an all-electric drive system, which reduces emissions and minimizes the carbon footprint.
Customer Benefits:
1 Up Access is excited to offer the Genie Z60fe booms to its customers, providing them with a host of benefits:
Increased Productivity: With its extended reach and manoeuvrability, the Genie Z60fe enables operators to access work areas that were previously challenging to reach, enhancing overall productivity.
Reduced Downtime: The machine's advanced diagnostic system and robust construction reduce the likelihood of breakdowns, minimizing downtime and ensuring projects stay on schedule.
Improved Safety: The safety features of the Genie Z60fe provide peace of mind for operators and project managers, promoting a safer work environment.
Sustainability: Companies looking to reduce their environmental impact can opt for the Genie Z60fe's eco-friendly features, contributing to a greener future.
 Genie Z60 FE Specs
| | |
| --- | --- |
| Model | Genie Z60 FE |
| | |
| Working Height | 20.16 m |
| Horizontal Reach | 11.15 m |
| Up And Over Clearance | 7.39 m |
| Platform Capacity | 227Kgs |
| Weight | 7,775 Kgs |
| | |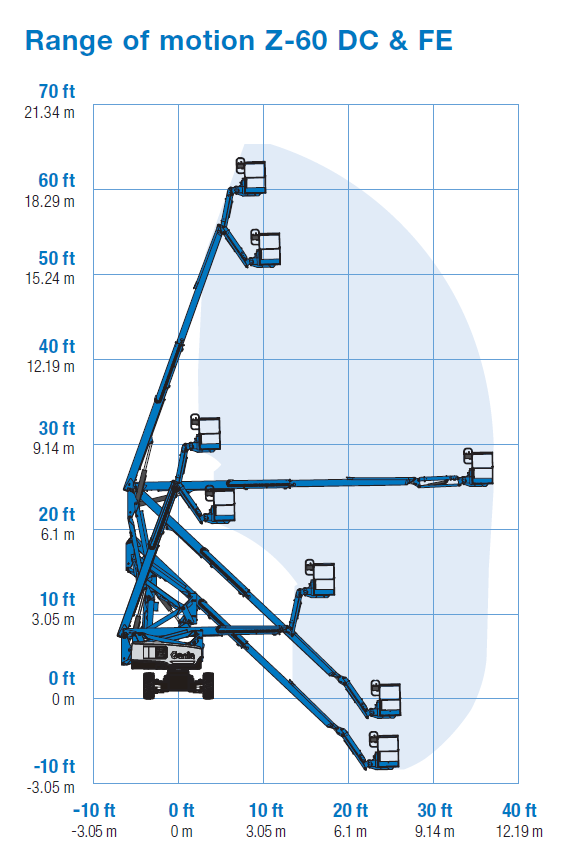 These machines are available to hire now, so don't hesitate to contact us today.

Based in Sheffield with a large selection of scissor lifts, boom lifts, telehandlers and more available to hire nationally today, why not give us a call to find out more about what we have to offer or to get access equipment on your site.