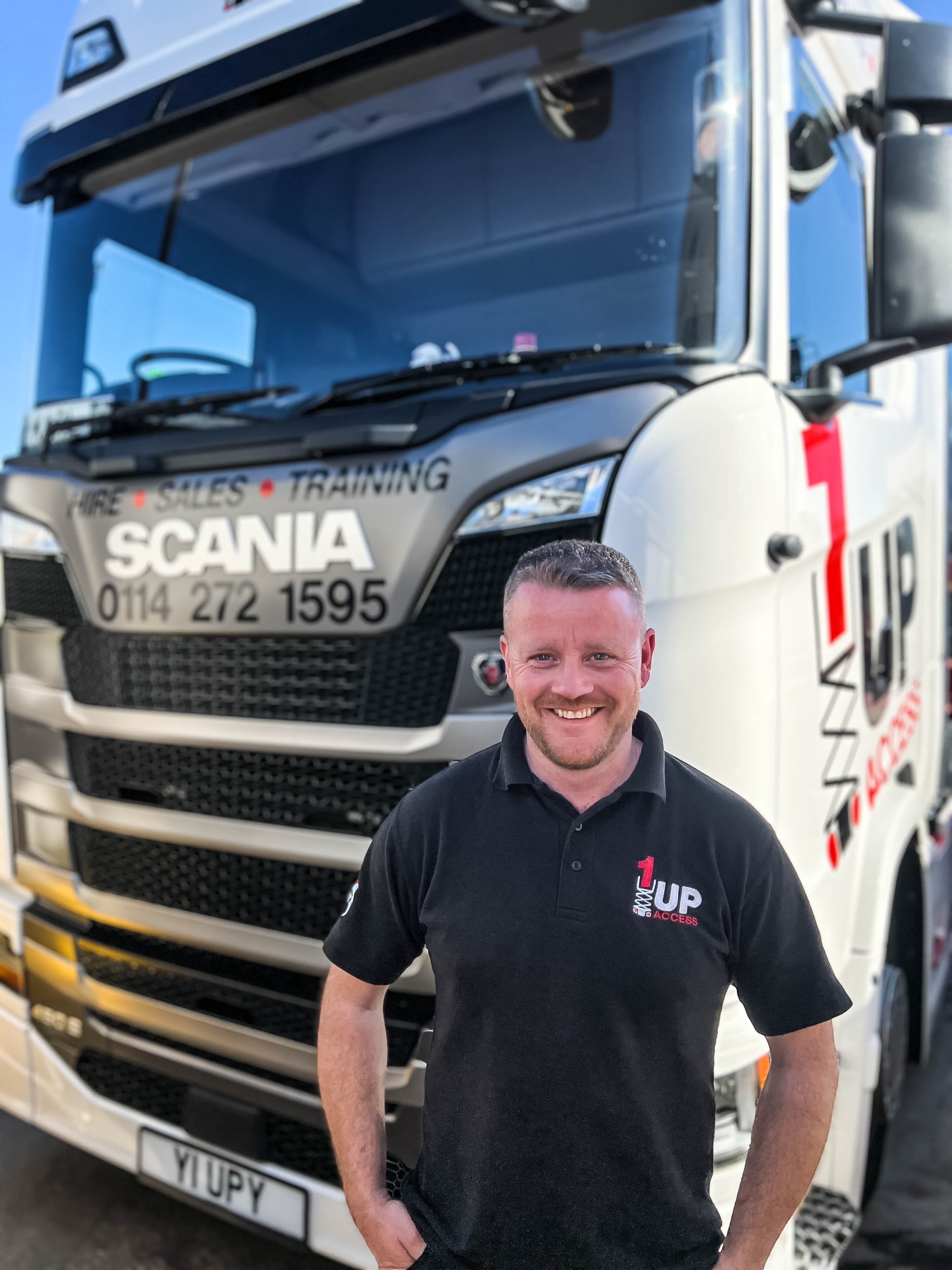 Karl has been part of 1 Up Access' team since July 2017 originally starting driving our 7.5 tonne beaver tail. After 4 months, Karl moved into a class 1 HGV and has been in our artics ever since. In April last year, Karl moved into Y1 UPY, one of our new Scania 450s cabs.
With his 15 years of class 1 HGV experience, in the past 6 years that Karl has been with us, he has helped prep and train 10 drivers to take their class 1 test.
Karl's incredible attention to detail has ensured that his truck has always been the cleanest in the fleet, even winning an award at last year's Malvern & Peterborough's truckfest.