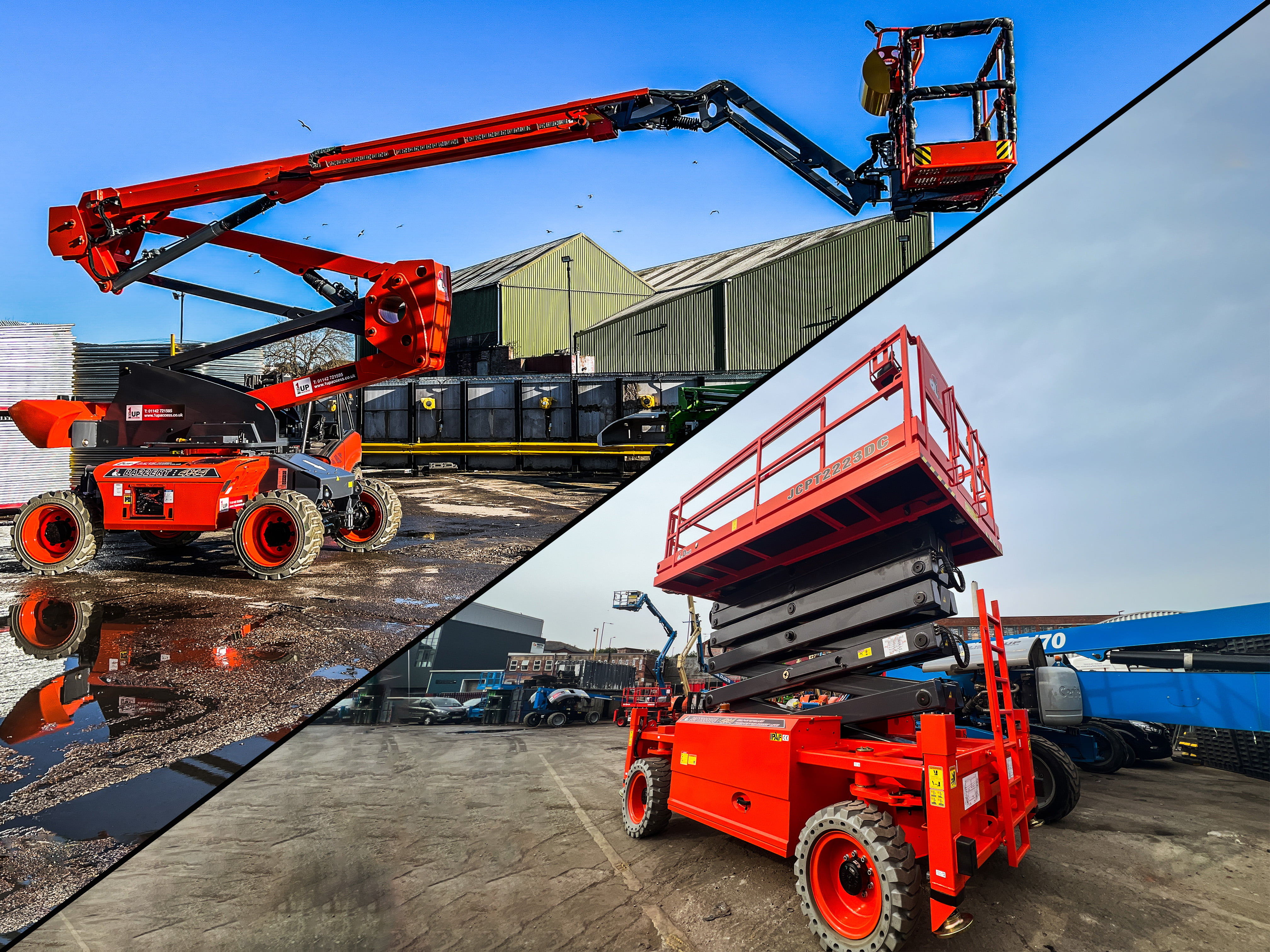 Unsure of what you need while working at a height? It might be very hard to determine your needs, even if you have previously hired equipment for working at heights. The good news is we are here to help you decide what is the best solution for your task.
Where might a scissor lift be best for me?
Designed for working safely at height, a scissor lift is a mobile elevated work platform that can be used for a variety of applications. Scissor lifts are often used in a variety of industries, as they are versatile machines they are commonly used for indoor and outdoor general maintenance, working on sloped or uneven land (if outriggers are fitted), sign maintenance and warehousing applications.
Scissor lifts offer height with little outreach because of this, they are effective tools for tight spaces where little outreach is needed. Due to the slide out decks that can be found on most scissor lifts, your working area can be extended anywhere from 0.6 meters (Dingli JCPT 0607 DCS) up to 2.1 meters (Dingli JCPT 3225 RT).
Where might a cherry picker be best for me?
Depending on the task at hand you may find that a cherry picker is more suited for your needs, if you need access to an area, but you cannot get directly below to use a scissor lift then the solution is a boom lift. Boom lifts can provide large outreach unlike scissor lifts, making them perfect for any job where you cannot get directly below the working area.
Please Note: Even though some 4 x 4 machines can traverse uneven terrain, they must be operated from a stable, flat surface.
The various different types of booms offer different forms of outreach, telescopic booms offer a straight direct approach whereas articulated booms to provide users with the option to get up and over obstacles and get into tight places. Booms can be manoeuvred at height under certain safety constraints and are transportable and adaptable. Unlike scissor lifts, which must be parked immediately below the target area, booms can stretch forward, up, out, and over obstructions.
When choosing the correct equipment for your job, factors such as surroundings ground type area of work must be taken into consideration. With this in mind, free site surveys are available to all customers upon request, therefore you can get the machine that fits your needs, on site hassle free.

Based in Sheffield with a large selection of scissor lifts, boom lifts, telehandlers and more available to hire nationally today, why not give us a call to find out more about what we have to offer or to get access equipment on your site.