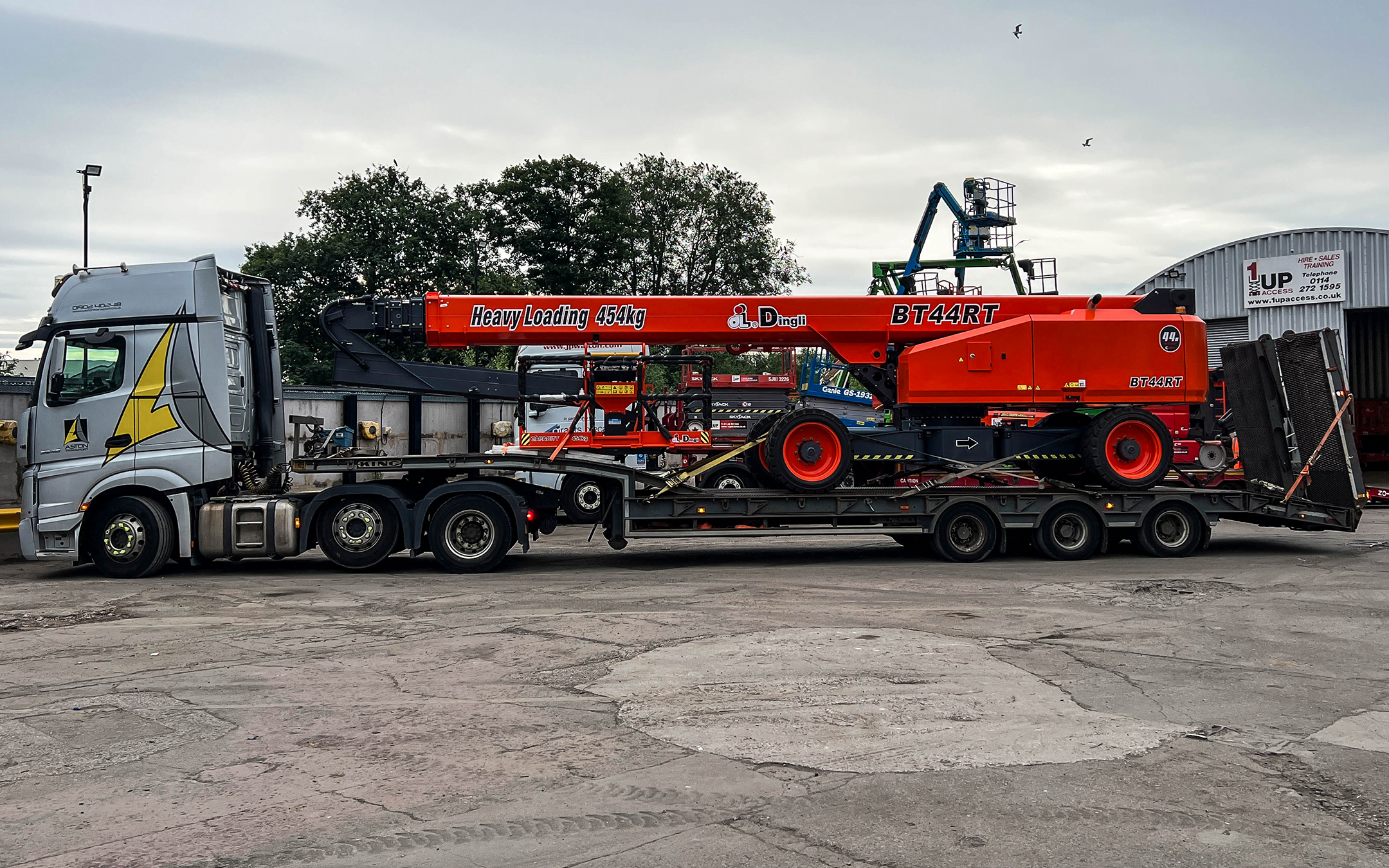 1 Up Access, a leading provider of aerial work platforms, is thrilled to announce the arrival of the highly anticipated Dingli BT44RT boom, the first of its kind to be available in the United Kingdom. This cutting-edge addition to our fleet represents a significant milestone in our commitment to providing our customers with state-of-the-art equipment that enhances safety, efficiency, and productivity.
The Dingli BT44RT boom is a game-changer in the world of aerial work platforms, offering a range of impressive specifications and features that set it apart from traditional boom lifts. Designed with the latest advancements in technology and engineering, this innovative machine promises to revolutionize how tasks at height are performed across various industries.
Key Specifications:
| | DBT144 |
| --- | --- |
| Model | Dingli BT44RT – Diesel |
| | |
| Working Height | 44.00m |
| Outreach | 26.20m |
| Capacity | 300kgs – 454kgs |
| Weight | 22,000kgs |
| | |
At 1 Up Access, we are committed to delivering cutting-edge solutions that enable our customers to reach new heights of productivity and safety. The addition of the Dingli BT44RT boom to our fleet reflects our dedication to staying at the forefront of industry advancements and offering the most advanced equipment available.

Based in Sheffield with a large selection of scissor lifts, boom lifts, telehandlers and more available to hire nationally today, why not give us a call to find out more about what we have to offer or to get access equipment on your site.